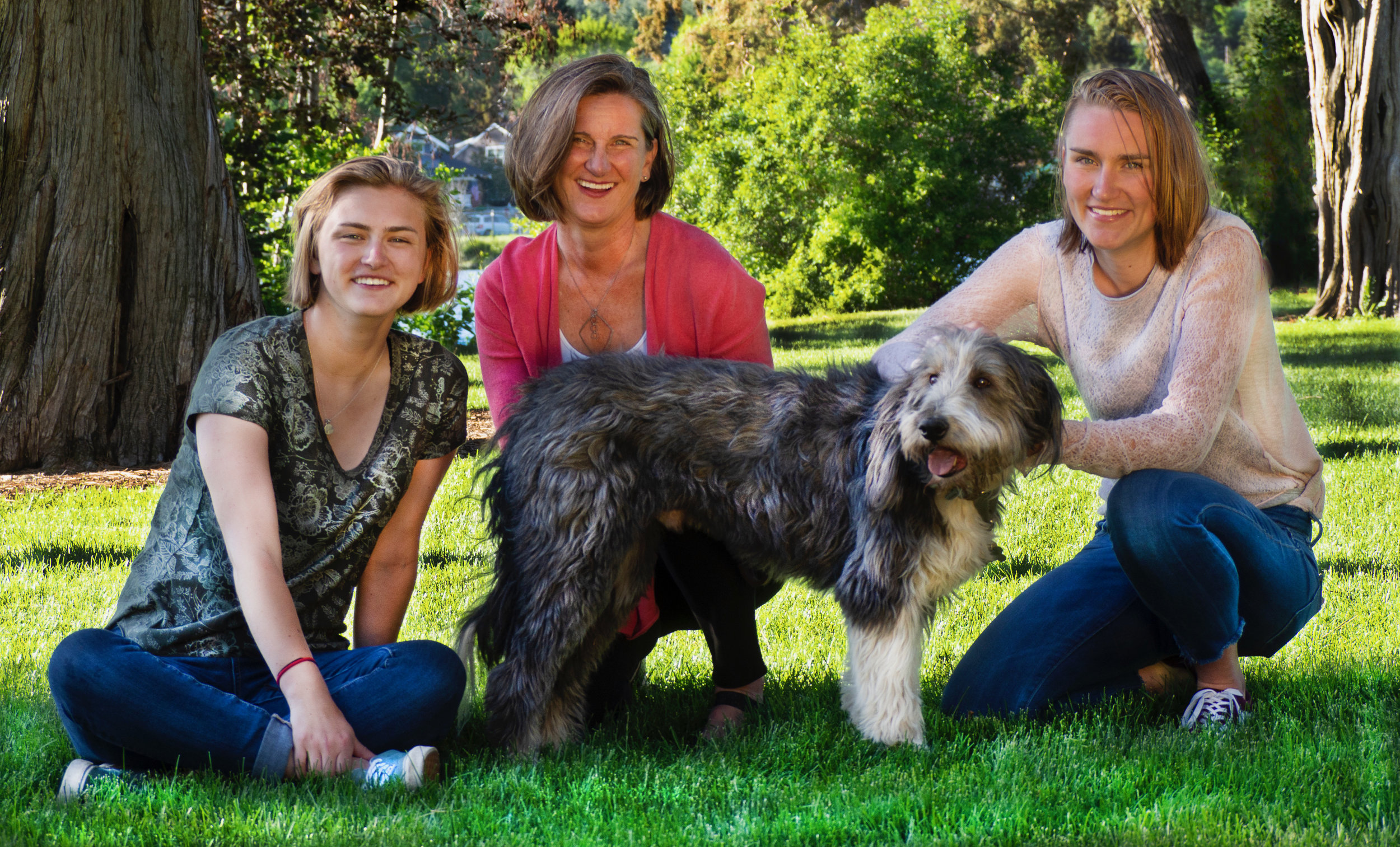 Sally Russell.
What's special about Bend is that we care about each other here, and share a genuine concern for each other's wellbeing.
Our open, friendly culture is in our blood—and after 30 years here, it's in mine. We need a government that brings people together, a government that works for everyone – as your Mayor, I promise to be the leader who listens to all views and considers the impact of our city's decisions on all our residents.
And, like many Bend residents, grit is in my blood. It's something I'm proud of and part of who I am. I believe leadership grit means being both tough and fair-minded, willing to take a strong stand for what's right, yet humble and open enough to carefully consider other points of view.
That's the approach I will take as your next Mayor of Bend.
SALLY RUSSELL. BEND STRONG
Grit comes naturally to me from my mother. Growing up in the Depression and a third-generation Oregonian, she stood firm many years ago and would not be silenced, bullied or sidelined in her commitment to help protect Oregon and Washington's Columbia River Gorge. As a pioneering leader, mom withstood criticism: that she was too sentimental, not strong enough to succeed. But she persisted, working tirelessly to prove the naysayers wrong. It was through community building and inclusiveness, working with people on both sides of the aisle, that she blazed the trail to create the Columbia Gorge National Scenic Area, one of the Northwest's most treasured places.
My mom believed that actions speak louder than words, and so do I. Leaders work for change. Leaders are unwavering in their commitment to put the needs of others first. Leaders rise to meet challenges and prove their determination by opening doors and working cooperatively to find better solutions.
Having lived and worked in the Bend community for more than 30 years, I know what it means to be "Bend strong." As mayor, it's why you can be sure that I will be a fierce and tireless leader working hard for a brighter future for all Bend residents.
SALLY RUSSELL. ALL IN FOR BEND.
We live in Bend for many reasons. It's an amazing place with an exceptional quality of life.It's the place I've lived and been dedicated to serving most of my life. I chose to raise my daughters here because of the opportunities Bend offers - from the amazing people, to the community and the quality of life.
Yet, I also see the growing pains, tough challenges and decisions that must be made for Bend to thrive. I've experienced Bend's growth personally, from a town of 15,000 residents when I arrived 34 years ago to now more than 90,000, and on it's way to increase by another 50% in the next ten years.
Our future depends on a viable, resilient economy, neighborhood centers throughout Bend and a healthy environment that benefits everyone, not just some. We must improve our transportation systems, increase options for affordable housing and ensure everyone's voice is at the table.
These are major issues that require strong leadership. That's why I'm running for mayor. I love this city and will devote my full-time to the job, bringing all of my energy, experience, and ability to move Bend forward. And you can count on me to ensure our community's values are supported for our future.
SALLY RUSSELL. A TRACK RECORD FOR ACTION.
Bend deserves a mayor who's willing to work hard and get her hands dirty to make change happen. That's why, for example, when I heard recently from concerned citizens about noisy garbage trucks on their streets, I rode along on the pick-up routes to get to the heart of the issue and find a solution.
The best way to make lasting progress is building consensus to reach common ground. This means understanding how our decisions today are going impact tomorrows Bend. My track record proves I'm a leader who will listen to your concerns and fight for what's right for the Bend community by uniting our community, and taking action to drive positive change.
MY ACCOMPLISHMENTS INCLUDE:
Raising two amazing daughters who are proudly making their way in the world;
Being elected to the Bend City Council in 2012 and again in 2016, serving two terms as Mayor Pro Tem (Vice Mayor);
Serving on Bend Planning Commission (1990-1998), two years as Chair; working on planning projects like Northwest Crossing and The Old Mill, and incorporated new ideas creating closely connected, smaller neighborhoods and communities throughout Bend instead of suburbs;
Serving as Chair on the Deschutes Collaborative Forest Project, where I helped ensure Bend is more fire defensible on the forest/urban interface;
Serving as Chair on the Bend MPO (Bend Metropolitan Planning Organization), where I advocated for state and federal transportation dollars for Bend;
Member of the Oregon DOT Transportation Growth Management Commission (TGM);
Member of the Oregon Outdoor Recreation Initiative Leadership Team;
Holding leadership and board positions on the Tower Theatre Board of Directors, the Cascade Festival of Music and Cascade Cycling Classic;
Serving as Director of Marketing for Broken Top Limited Partnership;
Spearheading mountain bike events, including Cascade Chainbreaker and the Big Fat Tour;
Winning a grueling 110k, 2500m elev, nearly 7 hour mountain bike race in Germany;
Founding member of the Central Oregon Trail Alliance (COTA);
Lead advocate for the Deschutes County Committee on Recreation Assets, (created by Senator Wyden in 2007 to promote recreation projects throughout Deschutes County);
Founding member of the Galveston Avenue Revitalization Committee (2010);
Graduating with an MBA degree from Portland State. Earning undergraduate degree from Smith College.